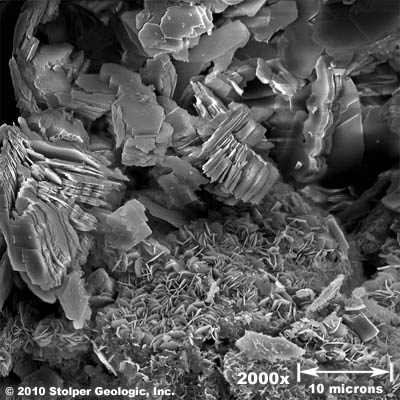 14 of 49

Sensitive Clays
Formation Damage
Rock-log Calibration
Low-resistivity Pay
Resource Plays
Tight Gas
Fractures
Wettability

Copyright © 2009-2014 Stolper Geologic, Inc. All rights reserved.
Reservoir Rock Analysis
Optical & Scanning Electron Microscopy
Kaolinite Clay (Top), Chlorite Clay (Bottom)
Chlorite gels in contact with Hydrochloric acid.
Microporosity in both decrease resistivities on logs.
Slide Show
Rock sample from the U.S. Geologic Survey, Core Research Center, Denver, CO.